Roofing Contractor Maryville IL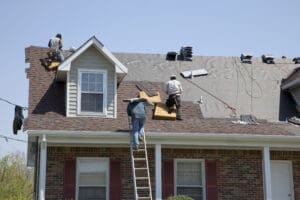 Excellent Roof Company Maryville IL
Are you looking for a quality roofing contractor in Maryville, IL? Look no further than Collinsville Roofing and Siding Company. If you're in the market for a new roof, our friendly roofing contractors will provide you with a free roofing inspection and estimate for work. You will find that our prices are very competitive, and our portfolio of work is top quality.
We are a drug-free, hard working roofing crew with years of experience installing new roofs all over Maryville, Glen Carbon, Edwardsville, Troy, Collinsville, and the surrounding areas in Metro East Illinois.
New Roof Installer Maryville, Glen Carbon, Edwardsville IL
We use only the highest quality roofing materials and shingles for every job, whether you're in need of new asphalt shingles, flashing, gutters, vinyl siding, tile roofing, slate roofing, or something else. If it's related to roofing or siding in Maryville, IL, we can help!
Interested in finding out more? Give our friendly roofing contractor in Maryville a call today at 618-666-0070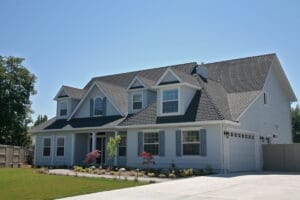 Top Quality Roof Builder, New Roof, Roof Replacement
Whether you're contacting us due to an insurance claim, looking for a hail damage inspection, or you've already made the decision to seek a company to build a new roof on your home or business, we would love to speak with you today about your new roof.
Our roofing contractors and roofing crew is made up of the best roofers in Maryville. We are well-known for our quality work, new roof installation, roof repair, siding installation and more, and our reputation speaks for itself.
New Roof Maryville IL
When you hire us to install your new roof for your in Maryville, you are hiring a roofer that will treat your property as if it were his own. We genuinely try to treat our customers as if they were members of our own family, and we do a job right the first time to your complete satisfaction.
If you're looking for an excellent roofing contractor to install a new roof for your in Maryville, IL, please give us a call today at 618-666-0070
We would love to speak with you about your new roof in Maryville, IL!