Residential Roofing Collinsville, IL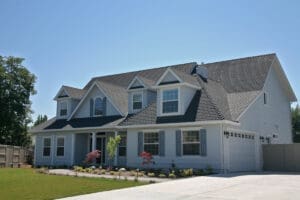 Are you looking to hire a great residential roofing company? Is your home suffering from a leaky roof? Have you been a victim of storm damage? Are you planning a new home construction? Are you in need of Emergency Roof Repair?
Collinsville Roofing and Siding Company provides full residential roofing services for Collinsville, Maryville, Caseyville, Pontoon Beach, Troy, Granite City and the surrounding areas in Metro East Illinois.
Whether you're in the market for a new roof installation, roof repair, roof replacement, have a home that's been affected by recent storm damage, or are dealing with your insurance company, we would love to offer you our roofing services in Illinois.
Best Roofer Collinsville IL
Collinsville Roofing and Siding Company family owned and operated. We believe in honesty and integrity in business, and when you become our customer we treat you like a member of the family.
We know your home is important to you, and your roof is one of the most valuable assets your own. Your residential roof protects your family from the harsh effects of Illinois weather, keeps your warm in the winter, and cool in the Illinois summer.
We offer a variety or products designed to meet our residential roofing customer needs including:
Asphalt shingle
Slate
Clay Tile
Wood Shake
Composite
Strip Shingle
Dimensional Shingle
Luxury Shingle
Architectural Shingle
... and more!
Local, Reliable Roofing Company
Free assessments are available for all our residential roofing customers. Give us a call today at 618-666-0070
One of our friendly roofing contractors would love to speak with you to meet all your roofing needs in Collinsville, Caseyville, Maryville, Pontoon Beach and the surrounding areas.
We build new roofs, repair existing roofs, and replace old roofing when the life cycle is up. When hiring a contractor to build your roof for you in Collinsville or the surrounding areas, customers know who to call: Collinsville Roofing and Siding Company!