Siding Contractor Collinsville IL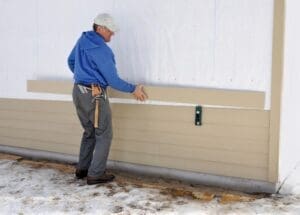 Professional Siding Contractor, Siding Installation Collinsville, IL
Our customers agree, Collinsville Roofing and Siding Company is the best siding contractor in the Metro East! We handle full-service James Hardie Fiber Cement Siding Installation and Vinyl Siding Installation. If you are in need of siding in Collinsville, Maryville, Caseyville, Troy, Pontoon Beach or the surrounding areas in Illinois, please give us a call at 618-666-0070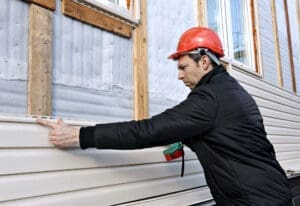 Siding is a great option for any home or business, whether it's vinyl siding or fiber cement siding. Vinyl Siding provides durable protection against our sometimes harsh Illinois weather. Siding is strong enough to stand up against the elements and flexible enough to handle Illinois temperature changes without being damaged.
Collinsville Roofing and Siding Company offers a variety of siding options that will be a great fit for your commercial property or residence.
Siding Repair for Collinsville, Caseyville, Maryville, and the Surrounding Areas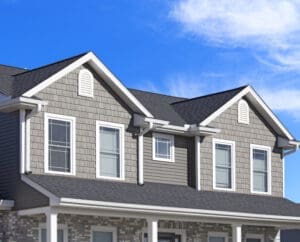 Are you in need of siding repair? Collinsville Roofing and Siding Company would love to help you repair your siding in Collinsville IL or the surrounding areas in the Metro East. Give our friendly siding contractors a call at 618-666-0070
We will quickly assess your project and give you a competitive price backed by a solid manufacturers warranty and our 100% customer satisfaction guarantee.
Collinsville Roofing and Siding Company employs siding contractors who understand the reputation of our company is only as good as our last job. You can count on us to provide you with the highest quality in siding craftsmanship money can buy. We take pride in our work, and would love to help you with your siding project for your home or business. Give us a call today!
James Hardie Siding Installation Collinsville IL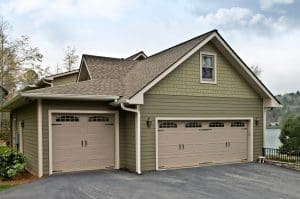 We handle complete James Hardie Siding Installation for customers seeking the lovely, more natural look of Fiber Cement Siding. Hardie products are renowned for their durability and beauty. James Hardie Fiber Cement Siding is created from
Fiber Cement Siding Installers
James Hardie is the only manufacturer that engineers siding and trim products specifically for certain climates. As a result, our fiber cement siding is generally more durable. James Hardie Fiber Cement Siding is designed to be non-combustible to protect from fire and impact resistant. to protect from hail. Some home insurance companies will give you a discount for having fiber cement siding installed on your home in Collinsville, Glen Carbon, Caseyville or the surrounding areas.
Vertical Siding Installed
All James Hardie siding products come with a 30 year limited warranty, and trim products come with a 15 year limited warranty.