James Hardie Siding Installation Collinsville IL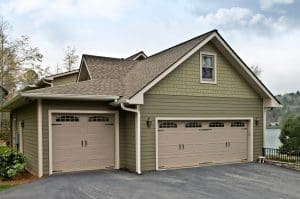 James Hardie Fiber Cement Siding Installation Collinsville, IL
James Hardie Fiber Cement Siding is a market leader in the industry for a reason. Hardie Board Siding and Trim is manufactured to mimic the more natural look of wood without the hassle of wood siding. Some historic districts and homeowners associations have policies against vinyl siding, but often will allow Hardie Board Siding to replace wood siding. It is a beautiful alternative to vinyl siding, and a practical alternative to wood siding.
Siding That Looks Like Wood
James Hardie Siding will not attract pests at all meaning no termites, is flame-resistant protecting against fire and impact resistant protecting against hail. Some local home insurance companies will even give you a discount for having James Hardie Fiber Cement Siding installed. It's that good for your home, and a great investment in your property. Not only will your home or office look great with James Hardie products adorning it, it will last a long time too. All James Hardie siding comes with a 30 year limited warranty and trim products have a 15 year limited warranty. James Hardie products are excellent, and we are happy to handle installations for customers all over Collinsville and the surrounding areas. If you'd like to get a free quote for James Hardie Siding installation, please give us a call at 618-666-0070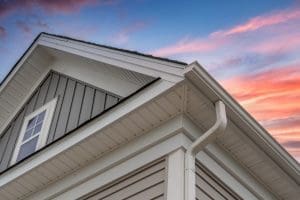 Manufactured Wood Siding Installers Maryville, Glen Carbon, Caseyville
James Hardie Siding comes in a variety of styles and colors. If you'd like to see a full catalogue of what's available for your project, please give our design team a call or fill out the Free Quote form on this page and we will get in touch with you soon.
We take great pride in helping our customers find just the right match for their style and tastes, and love seeing their smiling faces after the installation is complete. Hardie Siding comes in a variety of styles, and we handle the installation of all of them.
Fiber Cement Siding Company in Illinois
We can help with installation, repair, or replacement for ...
Hardie Plank Lap Siding
Hardie Architectural Panel
Hardie Shingle Siding
Hardie Panel Vertical Siding
Hardie Trim Boards
Hardie Soffit Panels
And more! If you'd like to speak with someone about project ideas, please give us a call during business hours or fill out the Free Quote form on this website and we'll be in touch soon.
HardiePlank Siding & Trim Installations Edwardsville, Pontoon Beach
James Hardie Siding & Trim comes with their patented ColorPlus baked-on technology that provides greater resistance to chipping, fading, and cracking. Less hassle, and less maintenance are what you can expect from James Hardie siding. It is a great product that stands the test of time, and our expert installers would love to help you get set up for a Free Quote today.
Our customers who choose to have James Hardie Fiber Cement Board installed on their homes are always happy with their investment, and we'd love to add you to our growing list of satisfied clients.
Quality Fiber Cement Siding Sales & Installation
We are committed to providing the very best in quality service whether we are hired for a James Hardie Fiber Cement Siding installation, new roof installation, or something else. Whether your project is big or small, it will be treated with the same care and concern our crews bring to the table on every outing. We love installing quality James Hardie brand products because the high quality of the product matches our commitment to high quality installation. At Collinsville Roofing and Siding Company, we know you have a choice when it comes to hiring a Siding Contractor in Collinsville, and we appreciate your business! Thank you for choosing us to be your James Hardie product installation crew.
Give us a call for a Free Quote at 618-666-0070