Commercial Roofing Collinsville IL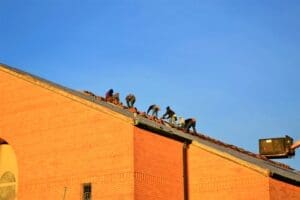 Collinsville Roofing and Siding Company can handle all manner of commercial roofing, industrial roofing or commercial siding projects.
Whether you're a small business owner, or a manager in a large corporation, Collinsville Roofing and Siding Company can provide expert services, quality craftsmanship, and timely execution according to your project goals.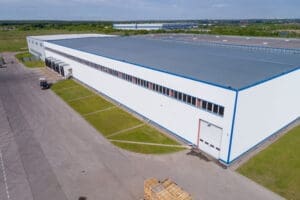 Commercial Roofers
EPDM Roofing - EPDM is a rubber roofing membrane that provides excellent protection for your commercial roof or industrial roof. EPDM roofing is resistant to the harmful effects of the sun, decay resistant, impact resistant, and handles temperature change well
PVC Roofing - PVC is durable, flexible material ideal for flat roof installations on a commercial roof or industrial roof.
TPO Roofing - TPO stands for thermoplastic polyolefin - a lightweight, affordable material that is a popular low-maintenance option for industrial roofing.
Modified Bitumen Roofing - polymer material rolled out in sheets before seams are melted together to prevent leaks. Long lasting, high quality perfect for industrial and commercial roof installation.
Traditional Shingle - Our full range of high quality shingle options are available to both commercial and residential customers.
... and more!
Commercial & Industrial Roofing for Collinsville, Granite City, Maryville, Troy & Surrounding Areas
To find out the full range of products and services available for your commercial roofing project, contact one of our professional roofing assessors for a free consultation today at 618-666-0070
At Collinsville Roofing and Siding Company, we know you have a choice when it comes to hiring a roofing contractor and roof company for something as important as putting a roof on your expensive commercial property. We understand the value of your property to you, and the investment you're making and trust you're placing in our company. That's why we treat every project as if we were working on our own property, and the level of care and craftsmanship you'll get from us will be the best we can give - all the time, every time.
We highly value quality, and really appreciate that you've take the time to consider doing business with us. Thanks very much for that!
We would love to earn your business in Collinsville, Caseyville, Maryville, Pontoon Beach, and the surrounding areas in the Illinois Metro East. Give us a call for a Free Quote today, or fill out the Free Quote form on this website.