Hail Damage Solutions in Collinsville IL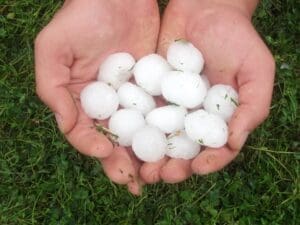 Roof Damage Inspection in Collinsville IL
Do you need to check if your property was affected by the recent hail storm in Troy IL? Are you afraid you have hail damage in Maryville IL? Do you need a roof inspection in Caseyville IL? Is your roof or siding the victim of storm damage in Pontoon Beach IL?
Hail damage can ruin a new roof! Since 2012, Collinsville and the surrounding areas in Illinois have been victims of numerous hail storms with hail stones sometimes getting up to golf ball size.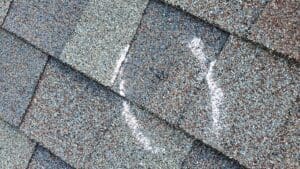 Hail Damage Repaired Pontoon Beach, Troy, Maryville IL
When a roof is damaged by hail and you begin experiencing a roof leak, it needs to be fixed, and your insurance should cover the costs. If you suspect your roof has been damaged by hail in Collinsville, you need to act now in order to ensure you can get your insurance to cover the damage. If you wait, insurance companies will typically be much less likely to offer help.
Let us help you deal with your insurance company so your roof can be fixed. Hail damage will not heal itself and puts your roof at risk of allowing moisture in. Once moisture is in, it can lead to rot, leaks, mold, and a myriad of other problems. A leaky roof will only get worse with the passage of time, and what could be an easy fix now can turn into a catastrophic failure later.
For the safety and security of your family or your business, please call us today at 618-666-0070
Let our professional roof inspectors give you a free assessment. Collinsville Roofing and Siding Company's roof contractor will also serve as your advocate with your insurance company. We will not let an insurance adjuster unfairly take advantage of you. We help our customers get the funding they need from their insurance companies to get your property fixed the way you need it to be.
When we help you with your roof repair or roof replacement because of hail damage, your roof in Collinsville will be like new again.
Fix Hail Damaged Roof in Collinsville, Maryville, Caseyville, Pontoon Beach, Troy Illinois
Let the professional roofers at Collinsville Roofing and Siding Company assist you with your roof repair, roof replacement, siding repair, or gutters! Call 618-666-0070
Or fill out the free roof inspection request on this website.