Roofing Contractor Washington Park IL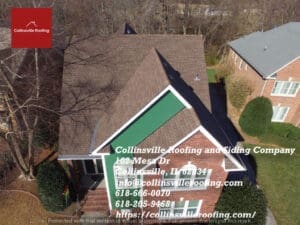 Roofing Contractor Washington Park
Roofing Contractors Washington Park
Washington Park Roof Company
Roofer Washington Park
Washington Park Roofers
At Collinsville Roofing and Siding Company, we love our customers in Washington Park, IL! Our roofing contractors and siding professionals have worked on many of the homes you see every day in Washington Park, and if you're in need of professional roofing or siding services we invite you to contact us so that we can give you a Free Quote on your project. From new roof installations to new vinyl siding to roof leak repairs to total roof replacements, we do it at all at Collinsville Roofing and Siding Company. Our pros offer complete care for both residential roofing and commercial roofing clients, and we take pride in providing our customers the very best quality in service and roofing materials, from flashing to shingles to commercial flat roofs to gutters to hail damage repair, insurance claim assistance and everything in between.
Contact us today for a Free Quote at 618-666-0070
You may also fill out the Free Quote form on this website and someone will contact you soon.
EMAIL:
info@collinsvilleroofing.com
PHONE:
618-666-0070
618-205-9468
ADDRESS:
102 Mesa Dr
Collinsville, IL 62234
HOURS:
Monday-Friday
7:30AM-5:00PM